College of Hospitality Management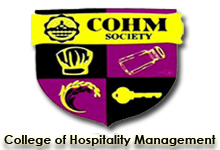 The mission of the  Hospitality Management  program is to prepare students to be hospitality leaders in meeting the needs of the local and global service-oriented industry through superior education with adequate practical applications. 
    The Hospitality Management program of TFVC will  be recognized as a major provider of graduates who are competitive in the global hospitality industry through extensive skills training both in school and through industry partnerships. 
1. To engage faculty and students across the curriculum making them partners in contributing to a more sustainable service-oriented industry. 
2. To provide students with exceptional learning experiences to develop skills and competencies in various areas of hotel, resort, and restaurant operations. 
3. To establish partnerships with local and global companies for student apprenticeship training. 
4. To inculcate habits of discipline, courtesy, hard work and service among students with a desire to engage in life-long learning. 
Bachelor of Science in Hotel and Restaurant Management
The BSHRM program of TFVC combines a broad range of knowledge and competencies that will prepare students in becoming professionals in the hotel, restaurant, tourism or other service-oriented industry. The program integrates a comprehensive mix of courses, with adequate practical learning exposures to train students to be at the forefront of hospitality management.
Career Opportunities for BSHRM Graduates
Entry Level Jobs: 
Housekeeping, Front Office Personnel, Bartender, Chef, Catering Services, Events Coordinator, Management Trainee in a Hotel, Resort or Restaurant, Travel Agency  Account Executive, Mall Operations
Advanced Positions:
Hotel Manager, Restaurant General Manager, Director of Housekeeping, Executive Chef, Events Manager, Food and Beverage Director, Entrepreneurial Opportunities
| | | |
| --- | --- | --- |
| GE 105 | Purposive Communication | 3 |
| NSTP 1 | CWTS 1 | 3 |
| GE 104 | Mathematics in the Modern World | 3 |
| THC 105 | Macro Perspective of Tourism & Hosp. | 3 |
| THC 102 | Risk Management as Applied in S.S.S. | 3 |
| HPC 101 | Kitchen Essentials & Basic Food Prep. | 3 |
| FIL 101 | Kontekstwalisadong Komunikasyon | 3 |
| PE 101 | PE 1 | 2 |
| GE 101 | Understanding Self | 3 |
| CE 101 | The Gospels  | 1 |
| | | |
| --- | --- | --- |
| GE 109 | Life & Works of Rizal | 3 |
| THC 109 | Micro Perspective of Tourism & Hosp. | 3 |
| CBM 1 | Operation Management | 3 |
| NSTP 2 | CWTS 2 | 3 |
| HME 101 | Bread and Pastry | 3 |
| HME 102 | Culinary Fundamentals with Lab | 3 |
| FIL 102 | Filipino sa Ibat-ibang Disiplina | 3 |
| PE 102 | PE 2 | 2 |
| CE 102 | The Epistles | 1 |
| | | |
| --- | --- | --- |
| GE 107 | Science, Technology & Society | 3 |
| GE 110 | People & Earth's Ecosystem | 3 |
| HPC 105 | Supply Chain Management in HI | 3 |
| HPC 104 | Applied Business Tools & Technologies | 3 |
| THC 101 | Phil. Tourism, Geography & Culture | 3 |
| GE 108 | Ethics | 3 |
| PE103 | PE 3 | 2 |
| CE103 | The Laws | 1 |
| | | |
| --- | --- | --- |
| GE 112 | Philippine Popular Culture | 3 |
| GE 106 | Art Appreciation | 3 |
| PE 104 | PE 4 | 2 |
| CE 104 | The Prophets | 1 |
| GE 103 | The Contemporary World | 3 |
| HPC 103 | Fundamentals in Lodging Operation | 3 |
| HME 103 | Philippine Regional Cuisine | 3 |
| HME 104 | Bar & Beverage Management | 3 |
| HME 110 | Front Office Operation | 3 |
| HME 111 | Accounting in Hospitality Industry | 3 |
| | | |
| --- | --- | --- |
| GE 102 | Readings in Philippine History | 3 |
| HPC102 | Fundamentals of Food Service Operation | 3 |
| HME 105 | Food & Beverage Cost Control | 3 |
| HME 106 | Catering Management | 3 |
| THC 107 | Multicultural Diversity in the Workplace | 3 |
| HPC 108 | Foreign Language 1 | 3 |
| THC 106 | Professional Dev't. & Applied Ethics | 3 |
| THC 103 | Quality Service Mngt in Tourism & Hosp | 3 |
| | | |
| --- | --- | --- |
| GE 111 | Phil. Indigenous Communities | 3 |
| THC 108 | Tourism & Hospitality Marketing | 3 |
| THC 110 | Entrepreneurship in Tourism & Hosp. | 3 |
| HPC 107 | Ergonomics & Facilities Planning for HI | 3 |
| HME 107 | Gastronomy | 3 |
| CBM 2 | Strategic Management & TQM | 3 |
| HPC 109 | Foreign Language 2 | 3 |
| HME 108 | Recreation & Leisure Management | 3 |
| | | |
| --- | --- | --- |
| THC 104 | Legal Aspect in Tourism | 3 |
| HPC 106 | Introduction to MICE | 3 |
| HPC 110 | Research in Hospitality | 3 |
| HME 109 | Asian Cuisine | 3 |
| | | |
| --- | --- | --- |
| OJT | Practicum (600 hours) | 6 |